---
🌎 FREE SHIPPING WORLDWIDE 🌎   

✔ 100% money back guarantee.
✔ Processing time>>shipping within 72 hours after payment .
First 1000 pieces at the lowest price , get it while discount lasts!
Precise, long-range and safe, introducing the new fully automatic Gel Ball Launchers!
This product is limited to 50 pieces, if you like it,get it now! 😝
What is Gel Ball Launcher?
Gel Ball Launcher is a superior and safe alternative to airsoft, Nerf, super soakers, and paintball because of higher magazine capacity, full-auto fire, long usage time. Comparing to airsoft which uses BBs, Gel Ball Launchers use gel bullets which is filled with water, it provides similar performance in terms of range and accuracy comparing to BBs, but is much more safer and children-friendly.
Notes on the use of gel blaster:
The gel ball needs to be soaked for more than 5 hours so that it reaches a diameter of about 7.2 mm. 7.2-7.3 mm diameter is the most suitable size for the gel blaster.
Try to strain the water before loading gel balls into the magazines.
When not in use, it is best to keep the gel balls sealed in the charging bottle to ensure that the gel balls do not become smaller with moisture loss and affect shooting.
The first time you use the gel blaster, please charge the battery fully before using it. Never charge the battery while it is attached to the gun as this will burn the battery.Charging ends when the USB charger light is green. A better action when you are not using the gel blaster is to pull the battery out.
Ammo Size:
7.1 - 7.2 mm
Features:
Magazine fed.
Removable accessories.
Single/Full Auto
Long:78cm
Weight:1.4kg(Orange type) 

1.

7

kg(Black type)

Materials:Nylon+Metals(Barrel and some other small accessories)
FPS: Around 280
Shooting Range:25 m+
Package List:
1 x G36 Gel Blasterter.
1 x Magazine or + Drum
1 x compensator
1 x Packet of Gel Balls (10,000 PCS)
1 x Gel Ball Combat Goggles
1 x Rechargeable Battery

1 x USB Charging Cable
FAQ

1.Is this a scam?
A.We can't imagine that so many people will ask this question.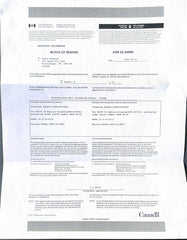 This is a notification document for the confiscation of our toy guns by the customs of different countries, the probability of being confiscated by customs is usually 2%.

Maybe the customs staff thought this gun was good, so they took it home and played with it.

2.What if your gun is seized by the customs?
A: Send us a picture of the seizure document and we will refund you in full, 

3.How long will it take for my items to arrive?
A.General goods take 2+ weeks and 3+ weeks for toy guns.

Toy guns are very special products. Especially the toy gun with the appearance of a real gun. We use special logistics channels and that's why it takes a bit longer than regular products.

They will be strictly examined by the customs.


We promise
Free shipping and tax, no other hidden costs
Safe payments via shopify payments,100% protect your money
30 Day Money Back Guarantee
Tracking number for every order
We use encrypted SSL certificates for 100% security